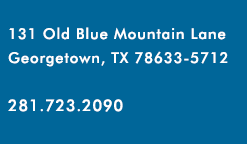 MCS was founded in 1985 by its sole proprietor, Steve L. Wintner, AIA Emeritus, to provide a range of management services to a local, regional and national clientele. The firm has served professional design firms of all sizes.
Since its inception, MCS has focused on enhancing the productivity and profitability of its clients. We serve as an extension of each client's management group, providing opportunities to recognize trends and set direction that will lead to the attainment of each firm's respective goals and the on-going achievement of targeted results.
In addition to specific client interactions, Mr. Wintner has developed and presented professional workshops for The American Institute of Architects local, state and national components. The primary focus of these programs is financial management, profit planning, project administration and project management.
Mr. Wintner's professional career spans six decades during which he served as Vice President and Director of operations for several internationally prominent architectural firms, as well as managing principal of his own architectural firm.
He has been a licensed architect since 1968, with NCARB certification and registration in California, Texas and New York. Mr. Wintner received his education at The Cooper Union School of Architecture in New York, NY and The University of California in Berkley, CA.
Milestones:
Developed the following workshops:
"Financial Management for Architects – The Path to Profitability"
"Nuts and Bolts of Budgeting for Annual Firm Operations"
"Top-Down, Bottom-Up Project Fee Budgeting "


Professional consultant and workshop leader to The American Institute of Architects' for a "Project Administration" workshop.


Co-author, Financial Management for Design Professionals – The Path
to Profitability.