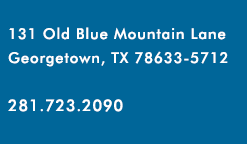 MCS has developed professional workshops for firm principals, project managers and accounting staff. Steve L. Wintner, AIA Emeritus, principal of MCS, has presented these workshops for The American Institute of Architects' local, state and national components. He has also authored numerous articles and co-authored a book, all pertaining to the management of professional design firms.
WORKSHOPS
Financial Management for Architects – "The Path to Profitability"
Project Administration
Business Solutions to Optimize the Small Firm
Nuts and Bolts of Budgeting for Annual Firm Operations
Top-Down, Bottom-Up Project Fee Budgeting
ARTICLES
BOOK
Financial Management for Design Professionals – The Path to
Profitability – Kaplan Publishing (available in December 2006)
- co-author, Michael Tardif

This book may be purchased through Amazon at the following link.